WELCOME TO THE O SOLE MIO RESTAURANT PORTSMOUTH
O Sole Mio restaurant serves superb Italian dishes accompanied by a wide range of fine Italian wines.

O Sole Mio opened at Port Solent in 2009 and is committed to serving high quality Italian cuisine, produced by Gianni and his team, at this beautiful waterfront location.

Our menu offers mouth watering presentations of traditional favourites such as Pizzas & Pasta, and also succulent Steaks, Chicken, Veal and Fish dishes, enjoy, whilst relaxing in our friendly ambience.

We have an excellent selection of choice Italian Wines to complement your meal, also a range of draught beers and chilled lagers, or for that special occasion, sparkling Champagne or Spumante.

Be sure to reserve a table to avoid disappointment.
O SOLE MIO RESTAURANT
Our restaurant is situated at the beautiful waterfront location on The Boardwalk at Port Solent, try our exterior patio area and enjoy your meal overlooking Port Solent marina.

Address: 19 The Boardwalk, Port Solent, Portsmouth, PO6 4TP.
Tel: 02392 388697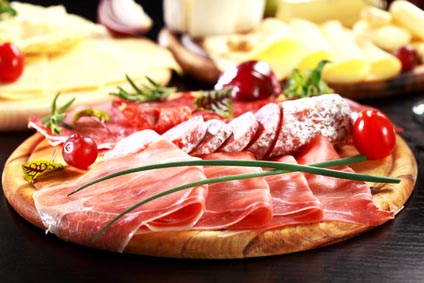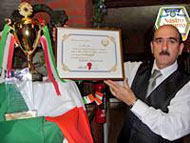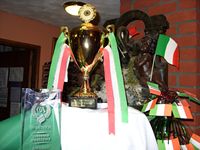 V♥LENTINES D♥Y 2018
We are currently taking bookings for Valentines Day 2018. We have two sittings 5pm - 8pm and 8pm - 11pm. A £10 deposit is required to secure your booking.

Ladies will recieve a complimentary rose.

Be sure to book early as places are limited.


♫.. LIVE MUSIC EVENING....... ♫
O Sole Mio are hosting an evening of live music on Thursday 25th January.

For full details and to book your table please ring us on 02392 388697.